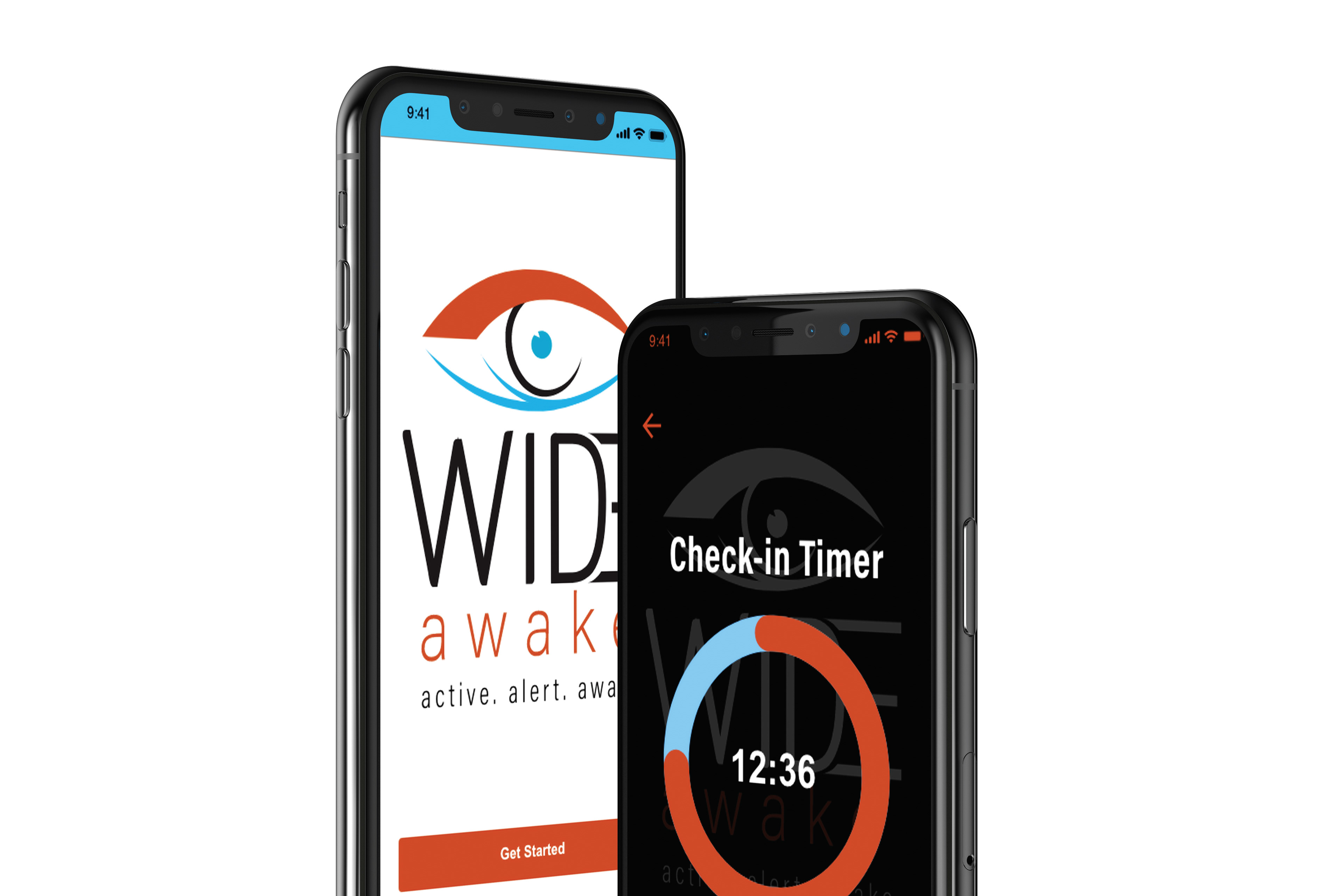 Design Objective | Design Brief | Photos | Ideation
Create an app that would solve a problem. Design the app's interface, icons, logo and the overall concept for the app. By doing so, produce a working prototype using Adobe XD for user-testing and see results by formatting a survey. Afterwards, compile all your research, ideation and compose a branded booklet to display the app from start to finish.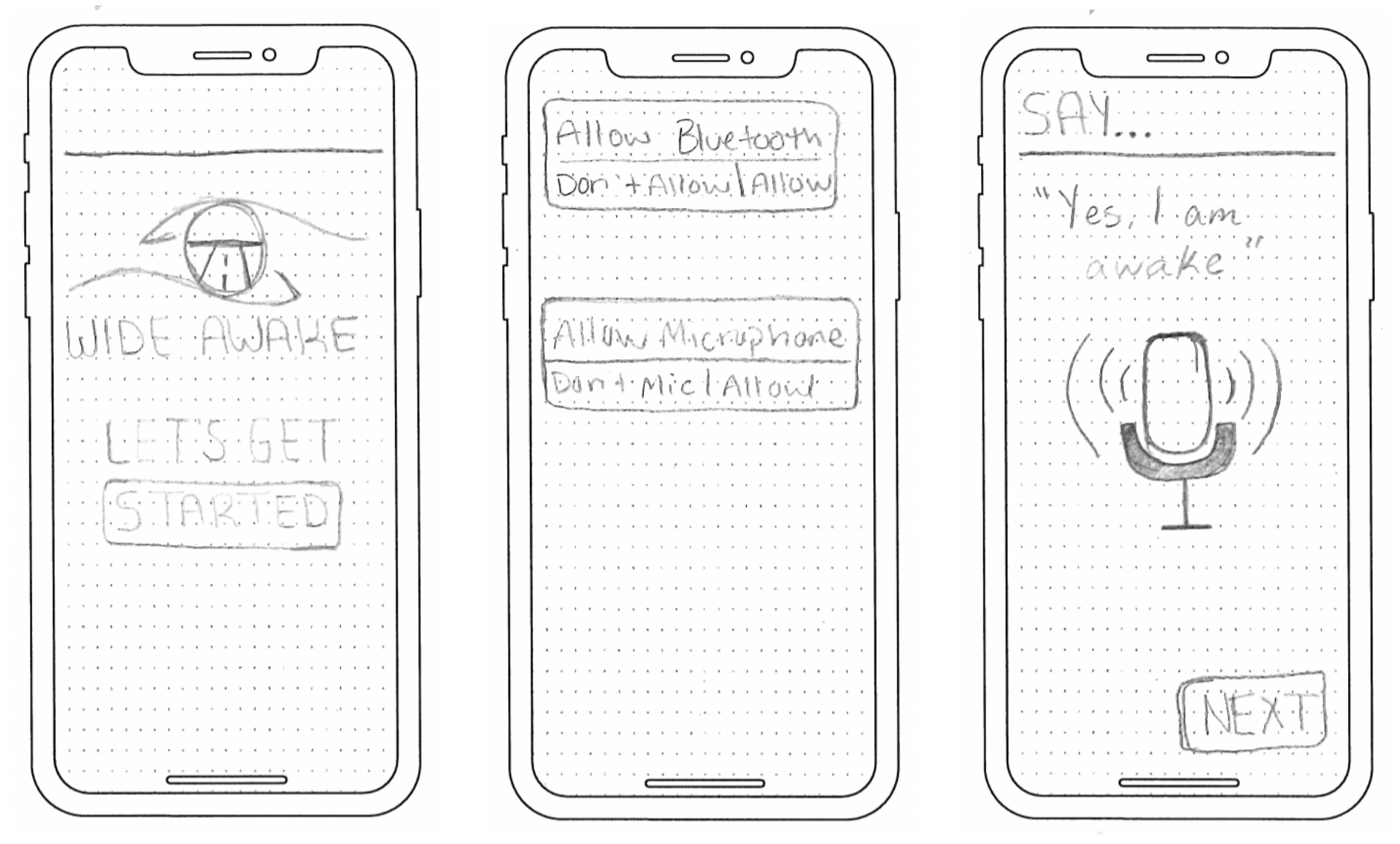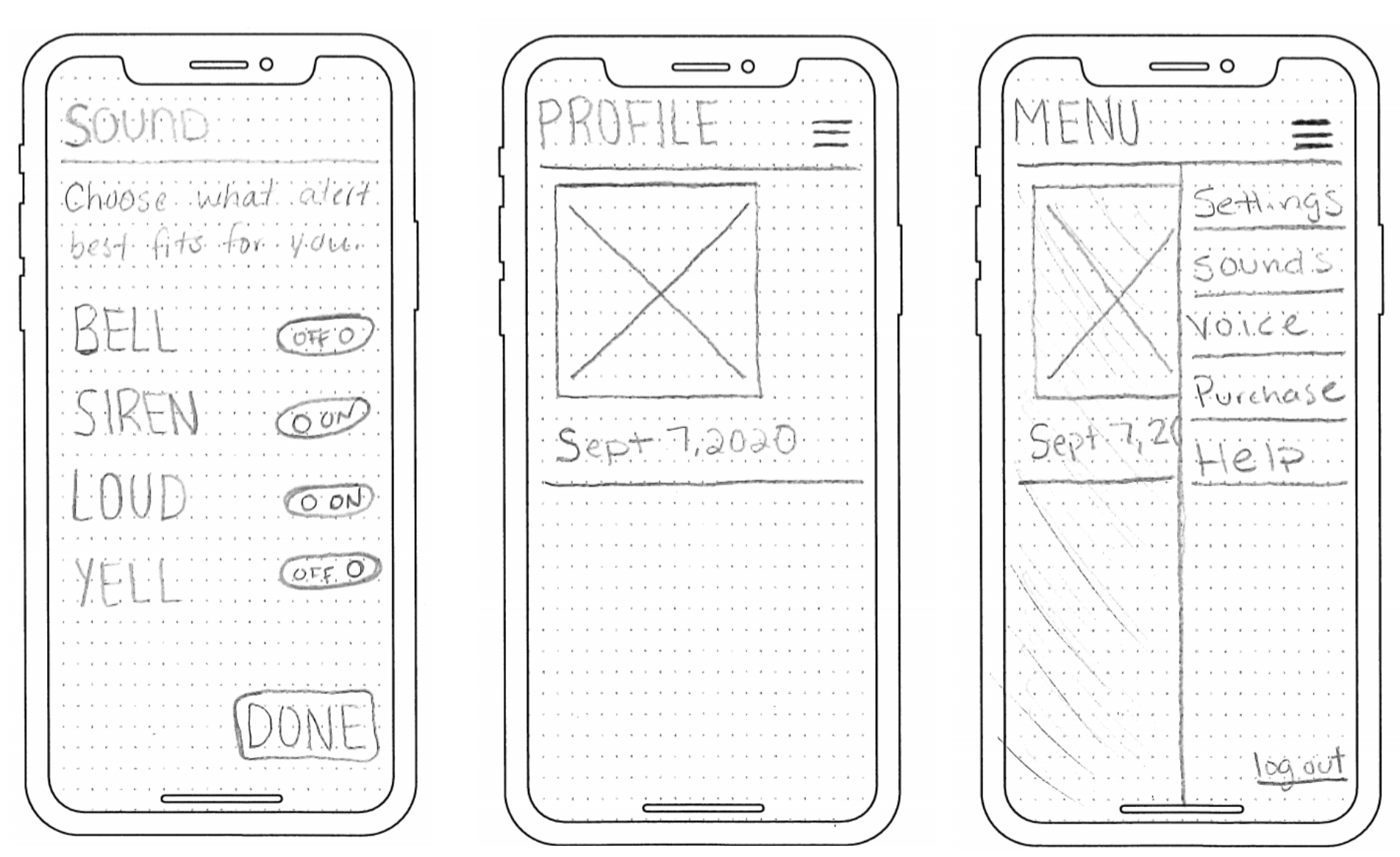 Wide Awake is an app that helps people stay awake when falling asleep, tired, or losing focus. This app was created to solve the problem of people losing focus due to having to stay awake after a long day. Within the branding, bright orange is used for caution and is balanced by the use of blue. This interface is accessible with an Apple Watch with an upgrade of $0.99 to detect the user's heart rate and provides easy communication to let the app know the user is awake. The app will recognize the user's voice by having the person repeat certain phrases. Created to be fast and easily accessible to notify users when they are falling asleep or losing focus during a lecture or doing homework.