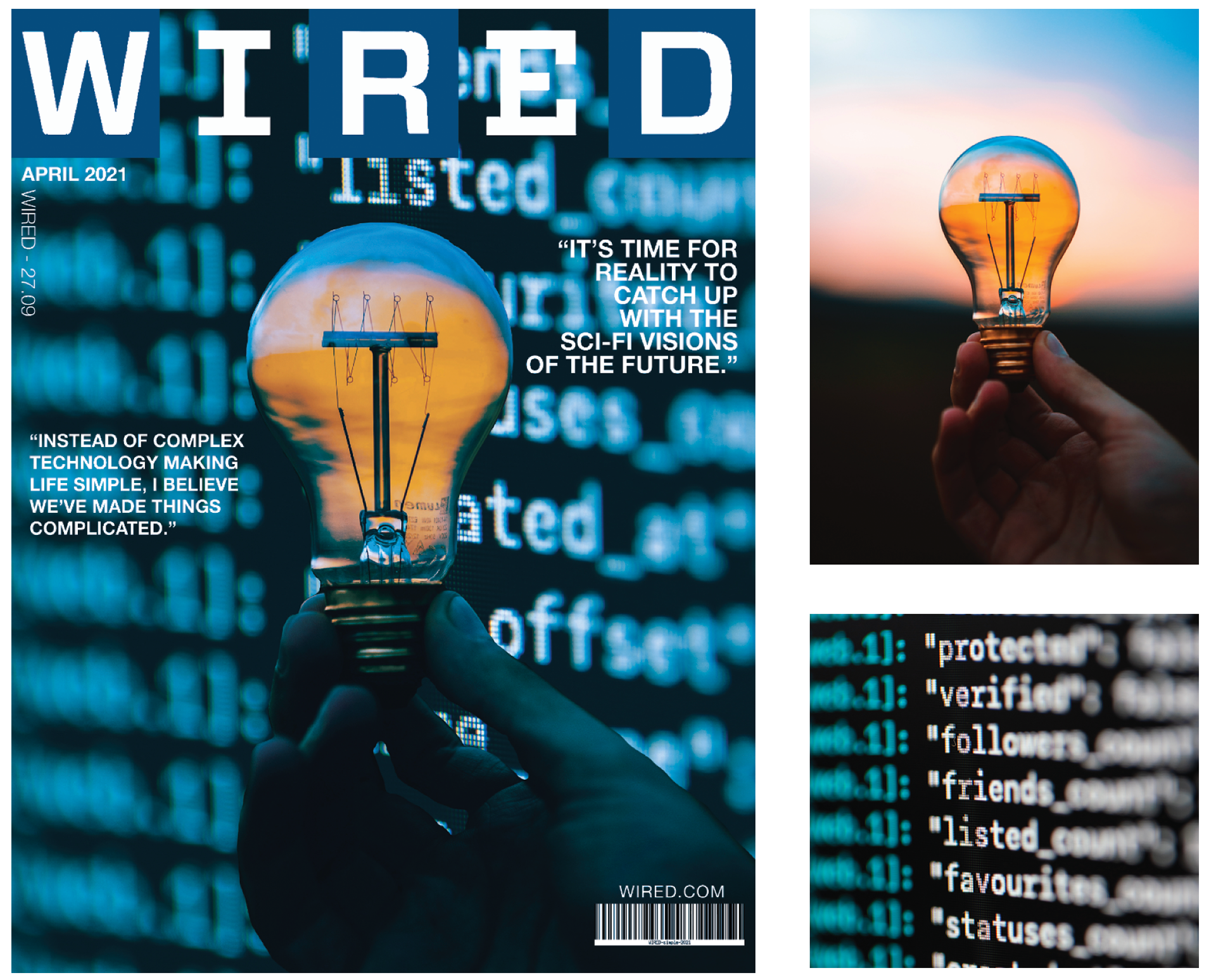 Design Objective | Design Brief | Photos | Ideation
The objective was to come up with a concept for a short article that you were given. After reading over the article, research the concept along with examples of trending styles of magazine layout. To expand this magazine, curate a cover for the magazine to tie back in with the contents inside.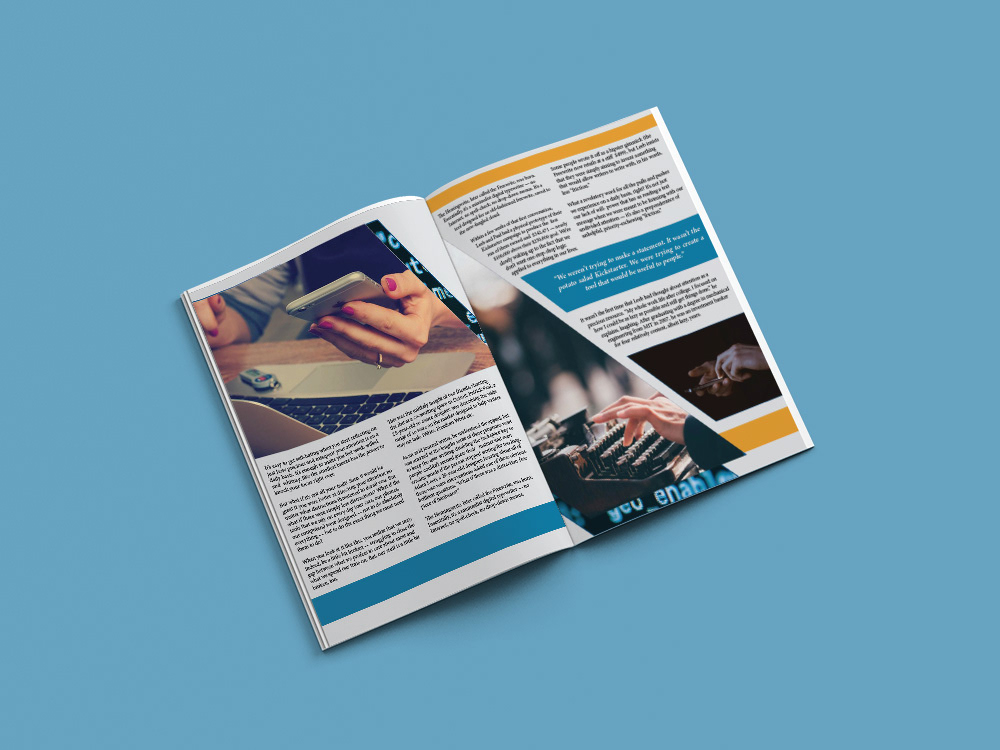 The article was named "Why Simple is Sexy Again." Signifying how humans have made technology more complex than what we hoped to be. The layout of the magazine was meant to be slick and simple to follow when reading the article as well. With the use of geometric shapes and a calming color palette, this allowed for the layout tie back with the articles name. Making things simple and visually pleasing. Most of the layout was done using Adobe InDesign, a page layout software along with commercial-freestock photography from Unsplash. When creating the cover, Adobe Photoshop was used to manipulate images to create a cover for a magazine. The cover of the magazine uses repetition of the colors blue and the pop of orange from the cover.