Design Objective | Design Brief | Photos | Ideation
Fully develop a monthly subscription box service that is unique and fresh to the market. Develop social media marketing efforts and email marketing to reach your target audience. Create a video to display the subscription box and its qualities. Create a branded style guide to showcase the campaign and its process. Compile all findings into a Digital Marketing Case Study to fully showcase this new subscription box service. A website prototype should be created to give the end-user a location to view more about the subscription.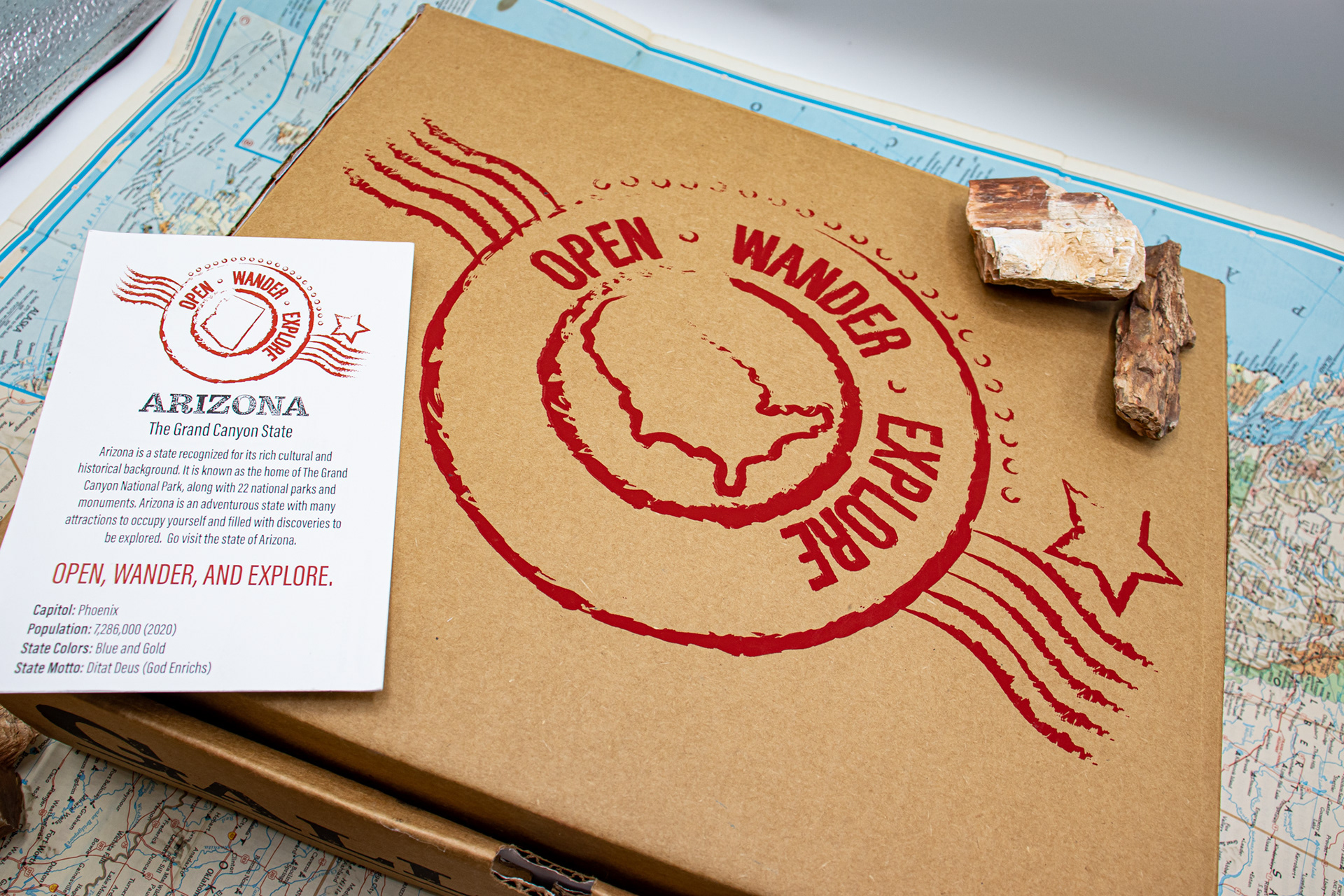 Gallivant is a state travel subscription box service provided for travel enthusiasts who love to travel but don't have the time or budget to do so. Gallivant brings you the best travel experience right to your doorstep. We offer historical features that represent each state and what makes each state unique. We provide you with objects that are created and originate from each state to make each month an adventure and an experience for our customers. Each month you will be greeted with a postcard about that state and giving you some historical facts about the state. 
On the outside of the box you are welcomed with a stamp seal of the state you are receiving that particular month. The stamp seal within the branding is meant to represent travel. The word Gallivant means that someone goes around from one place to another in the pursuit of pleasure or entertainment. All of our boxes are screen printed to capture the vintage travel aesthetic that Gallivant gives to its customers.