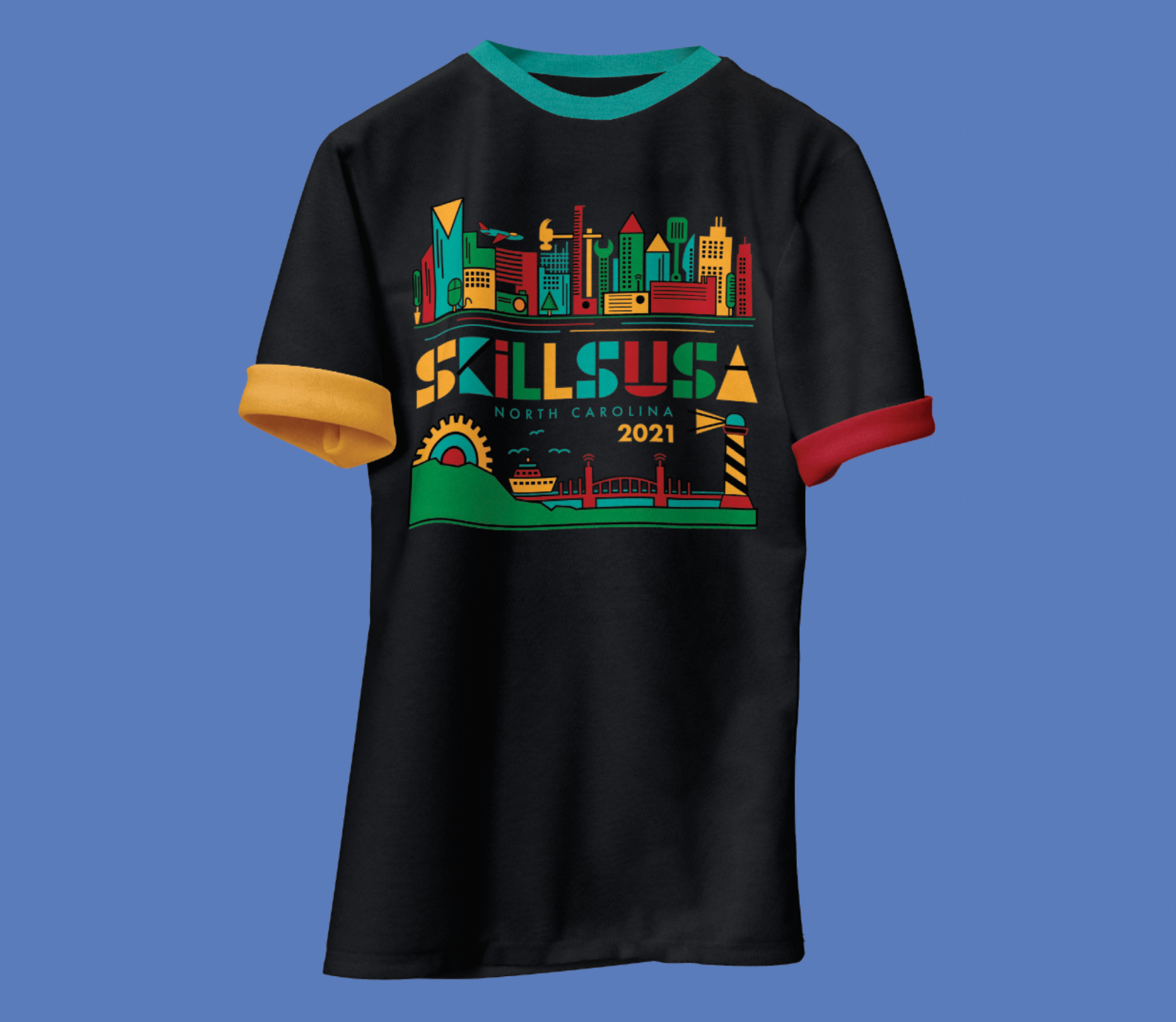 Design Objective | Design Brief | Photos | Ideation
For SkillsUSA, the t-shirt competition had some specifications that needed to be met. A limited four-color palette, and the substrate color. The overall design should represent North Carolina and have appeal for all North Carolina SkillsUSA members.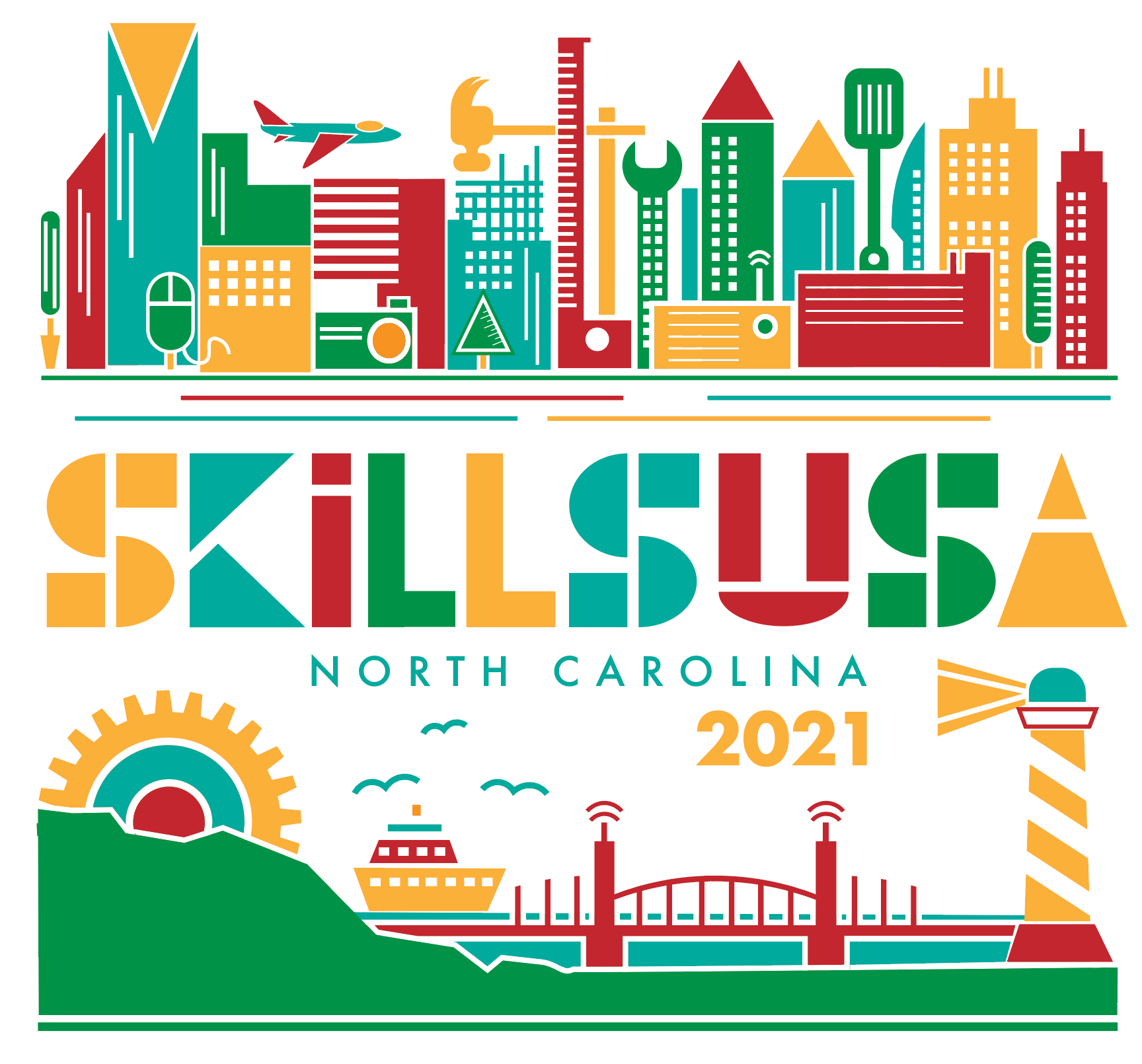 This t-shirt design was influenced by the Bauhaus movement that originated in the early 1910s. This movement was focused around architecture and the use of geometric shapes and bright colors. The design consists of our mountains, coast and our two largest cities, Charlotte and Raleigh. In addition, the shirt features tools throughout the design to represent the various trades of SkillsUSA members. The t-shirt also features a custom typographical treatment with influences drawn from the Bauhaus style. The design was limited to four spot colors plus the color of the t-shirt. The design sits on a black substrate, allowing the bright colors to gain more emphasis.