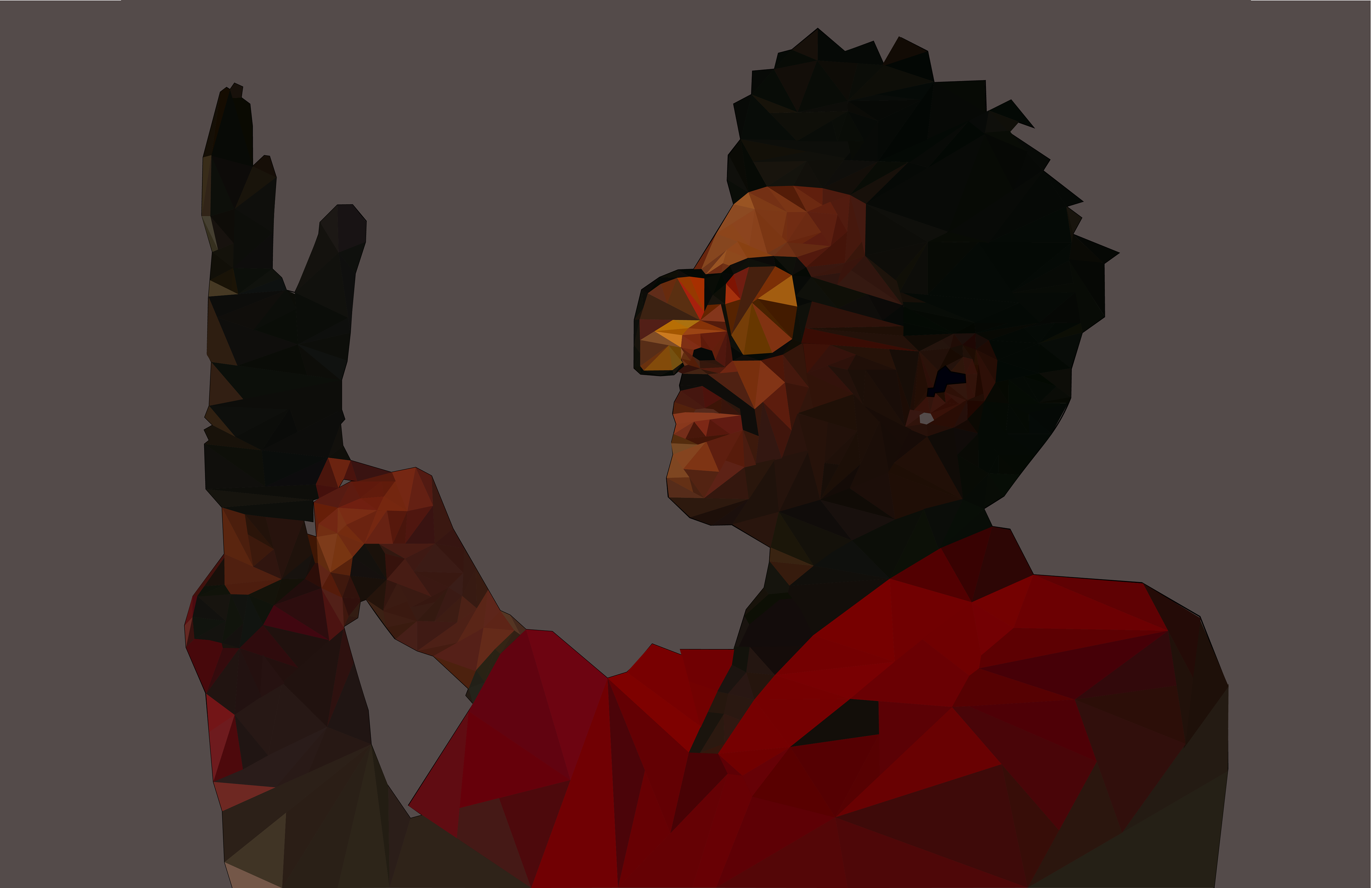 Design Objective | Design Brief | Photos | Ideation
The concept of this project was to create an illustration of a celebrity. Making the design unique offered the challenge of keeping the illustration consistent with a personality match to the celebrity. During research, Low-Poly and Pop Art have been popular and having that pop of color and the geometric feel has been a trend within designs. The design choice was to emphasize these trending techniques and incorporate them in the illustration.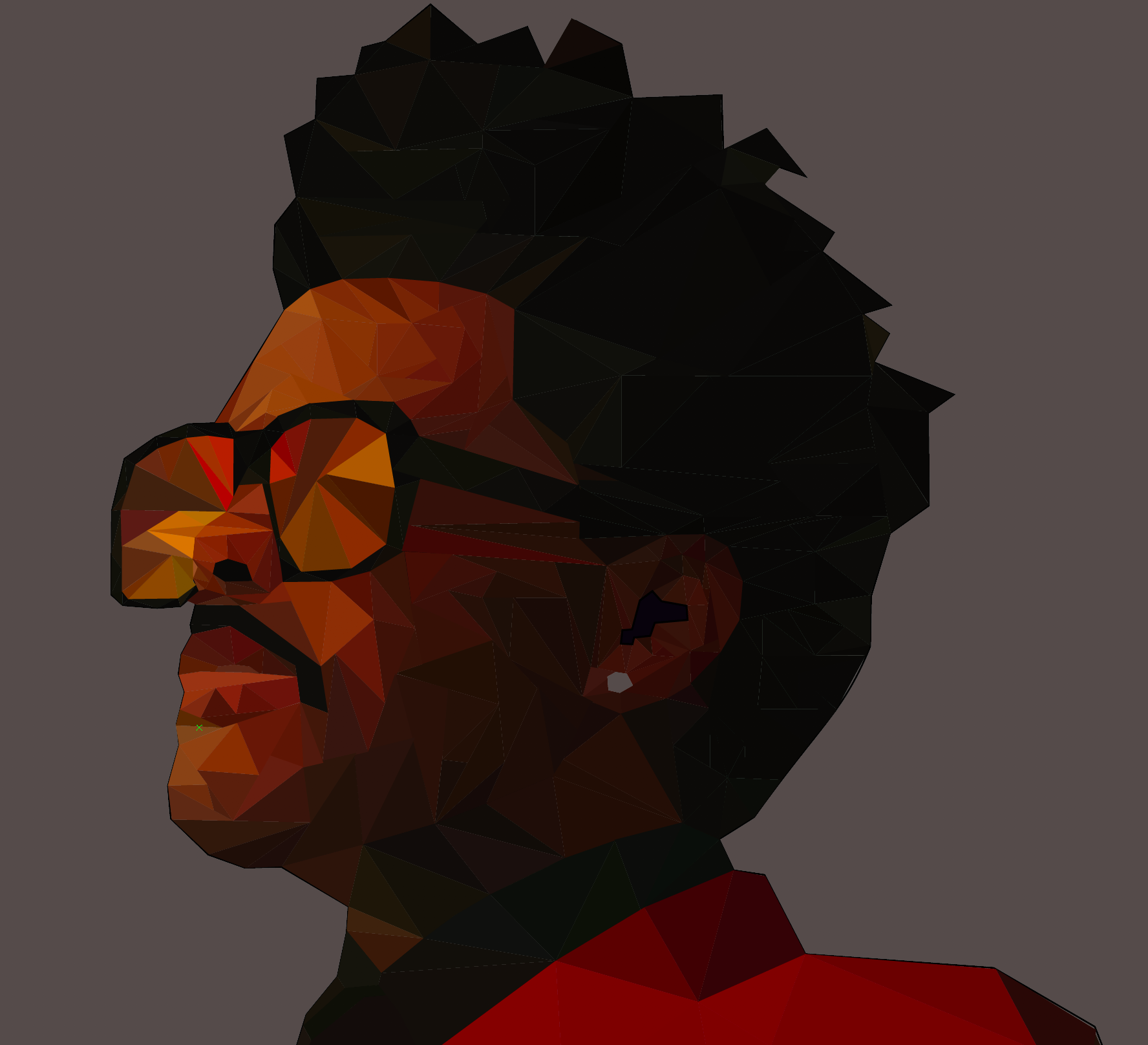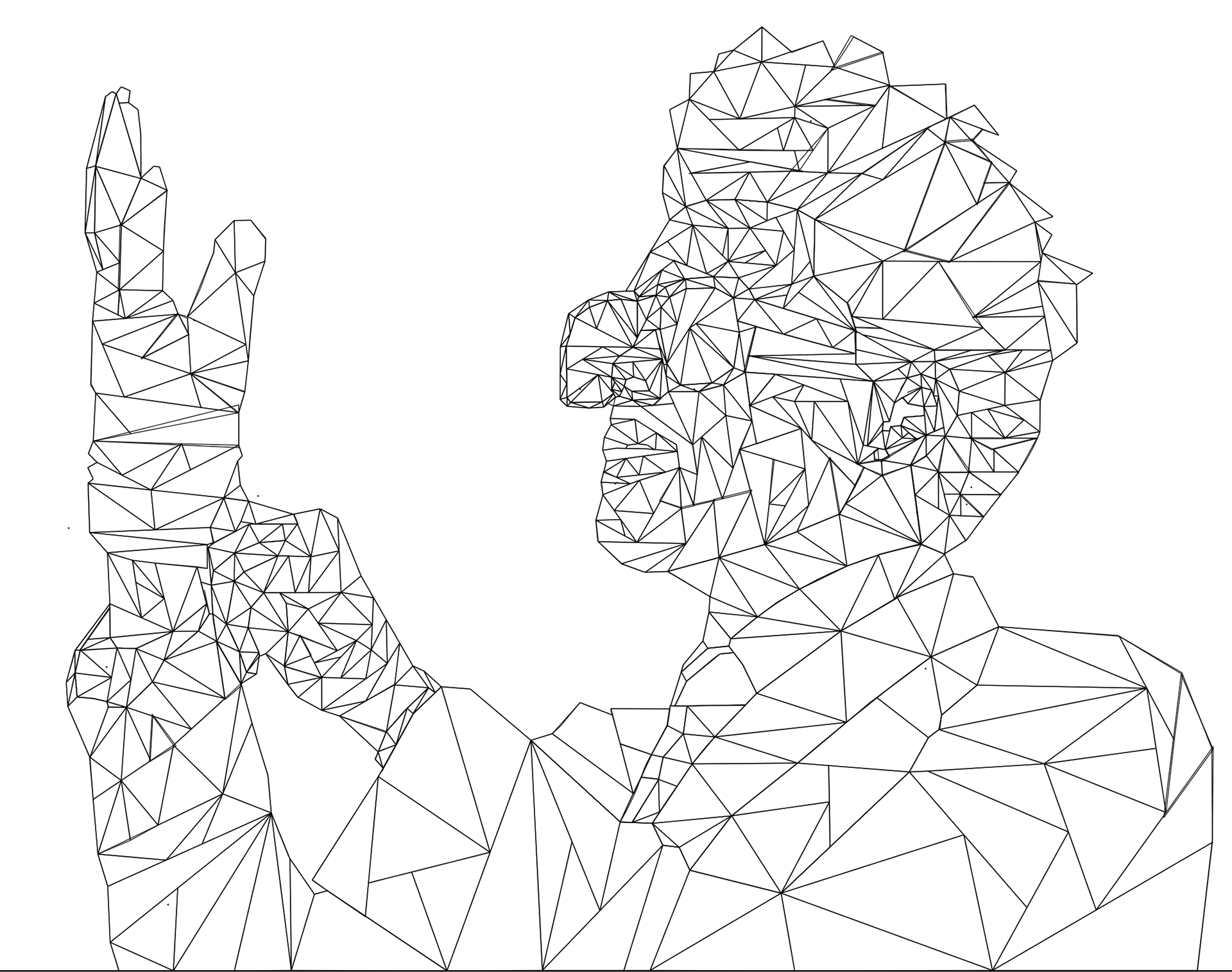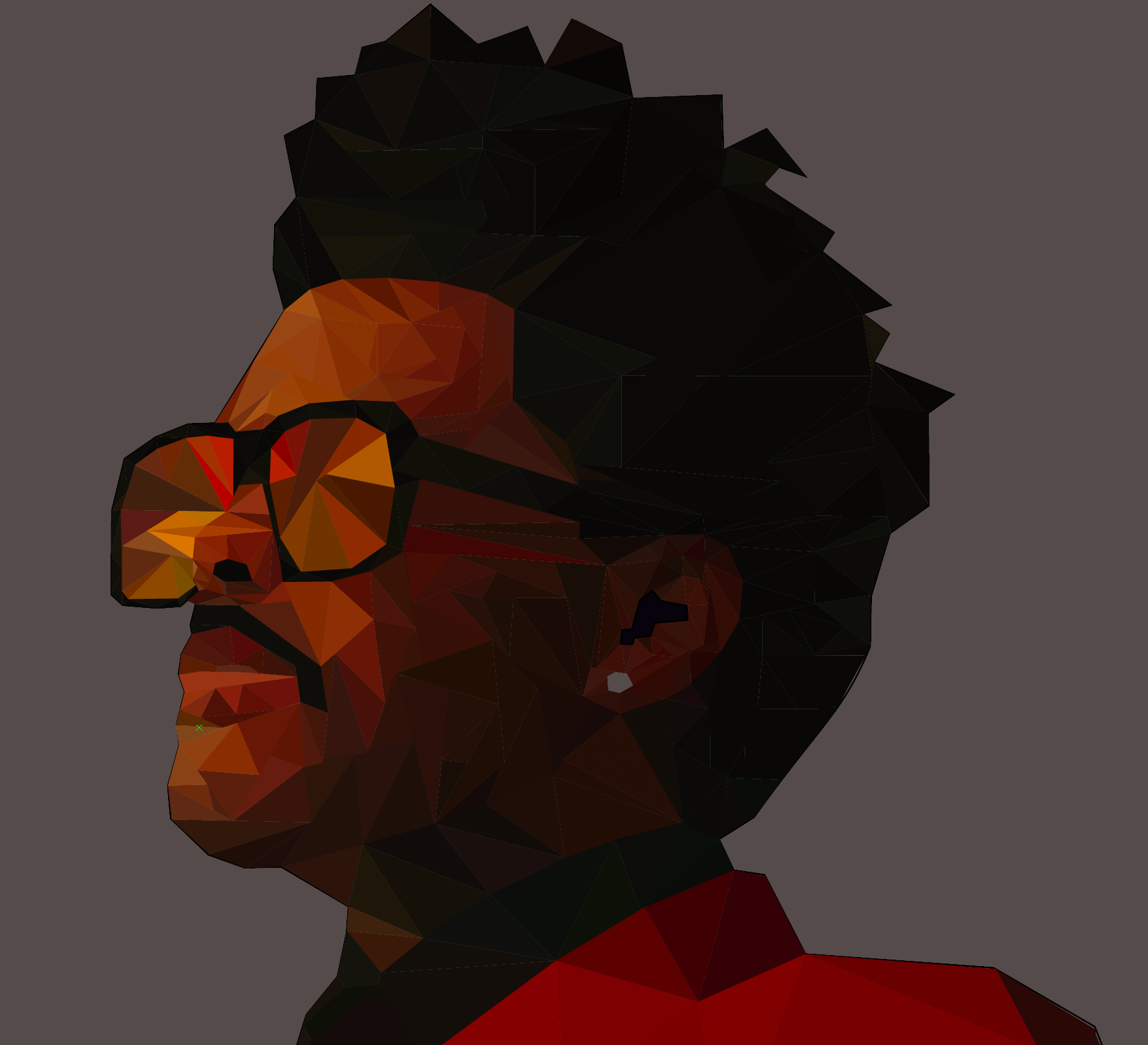 The Weeknd was the chosen celebrity to start off this series. Illustrating him in a Low-Poly style in a pose from his newest album After Hours, really emphasized the character that he has been portraying throughout his album. This illustration began with a strong concept with The Weeknd featured in a leading role by taking into consideration expanding this Low Poly Series. The Weeknd's genre points more to R&B; therefore, it was necessary to research similar artists from the 1970s through the 1990s to develop a theme for the series. Some of the artists who contributed as influencers were Prince and Stevie Wonder and were chosen to complete the series.