Design Objective | Design Brief | Photos | Ideation
The Brewery at Catawba Farms is a local vineyard and are looking to add a new product to their menu, craft beer. They have already developed six beer flavors, with names and story of origin. Catawba Farms wanted beer labels that would match their aesthetic and for all the beers to be part of a series, where the design would connect from on beer to another. The Brewery team provided the short stories of each beer, the ingredients, the TTB Government Guideline and their logo and typeface.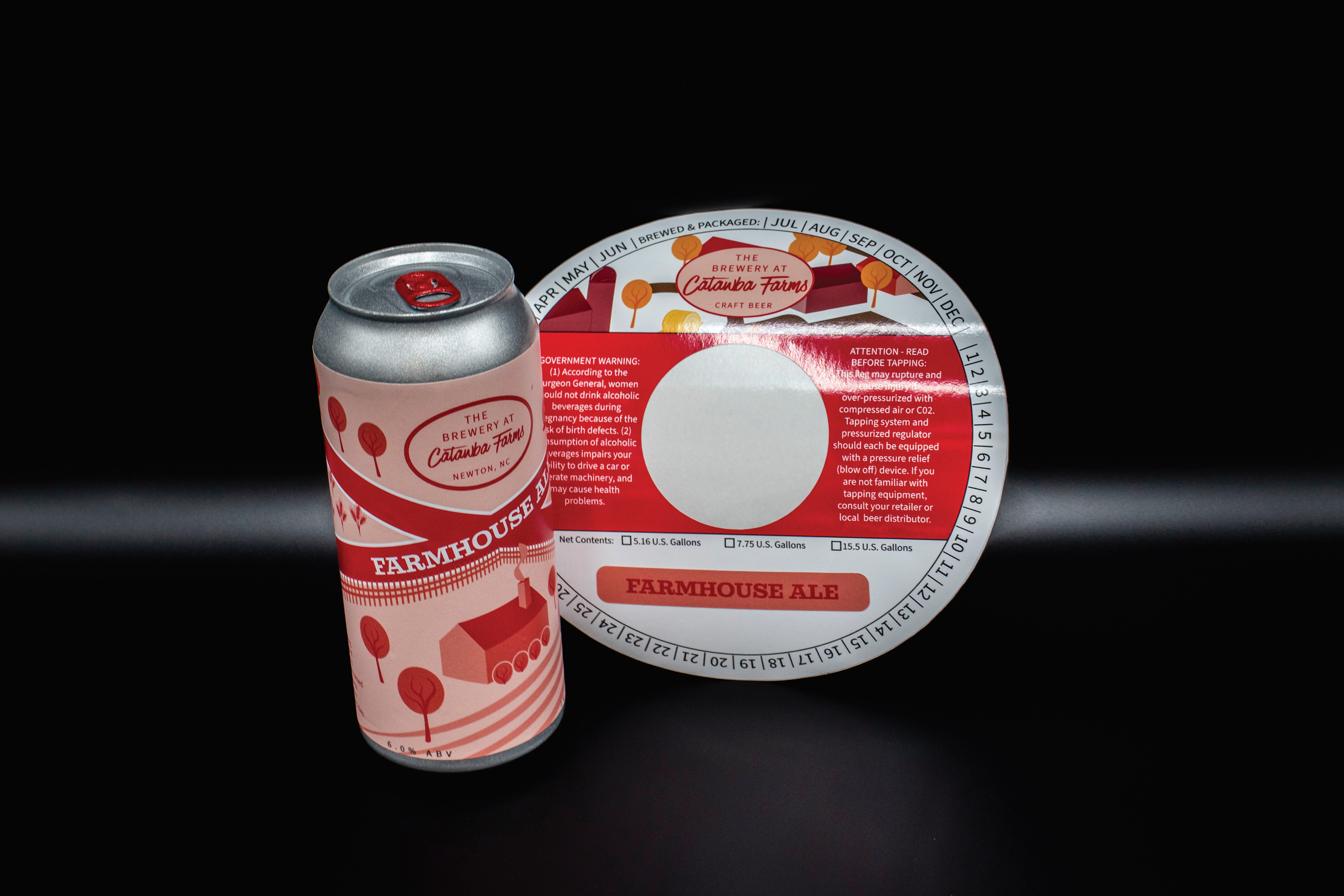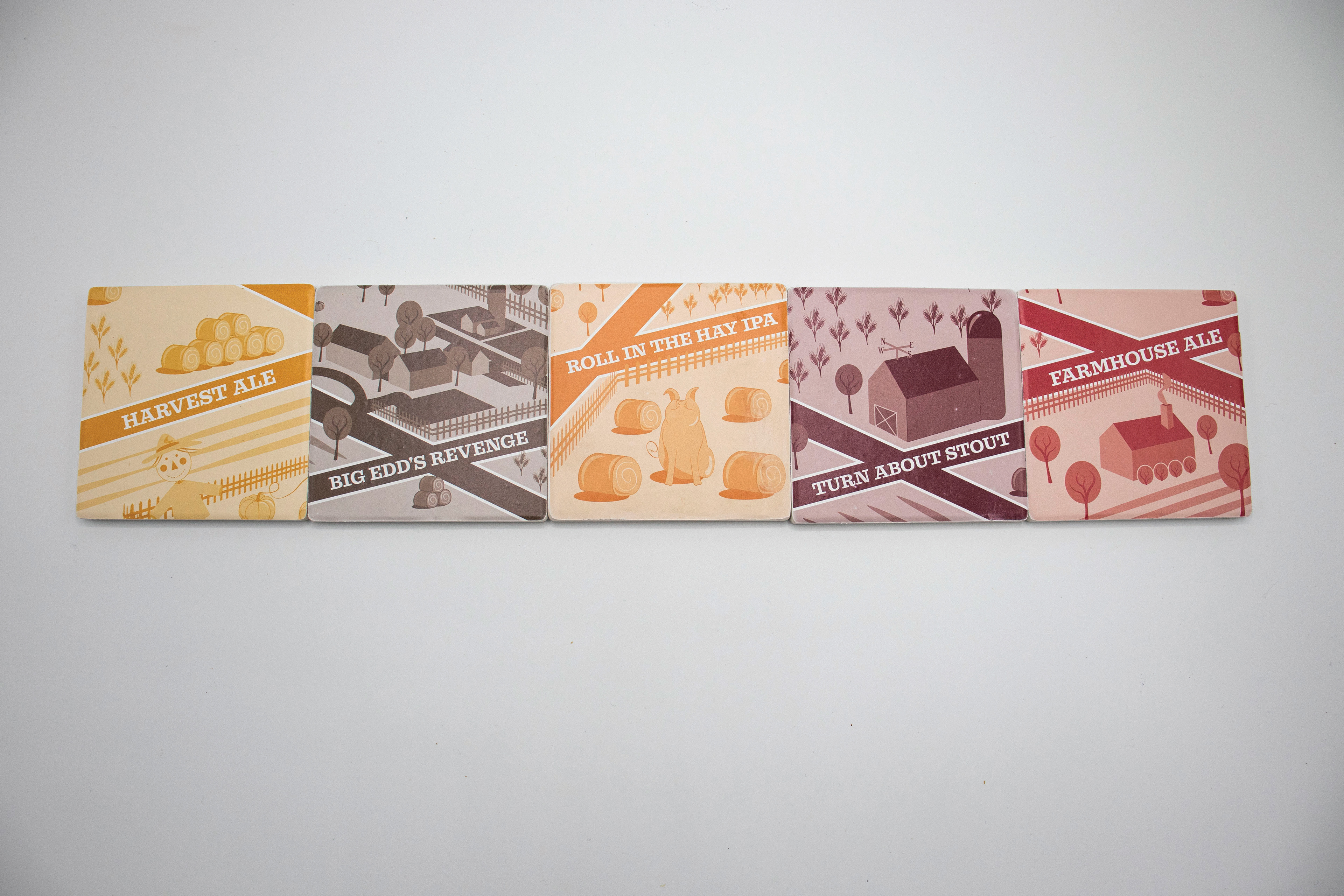 While exploring possibilities for the label design for each variety of beer, our group determined the locality and the ingredients of the brewing process were relevant to the promotion of each of the products. Their ingredients ranged from a 100-mile radius from their location. The design concept was based upon graphical representations of Catawba County and nearby cities such as Hickory, Newton etc. Each city has its own scene of representation as well as a distinctive color palette. The labels show connectivity by roads, repeating elements have been showcased on each beer to show a cohesive series. Each beer also has one main element that stands out to connect the story of origin for that beer. To expand this series, collateral for the design was produced. Coasters, a poster, etched pint glasses, and tasting cards. These items of collateral were chosen to show connectivity to tie back in with the labels.